DR. CLAIRE CHANG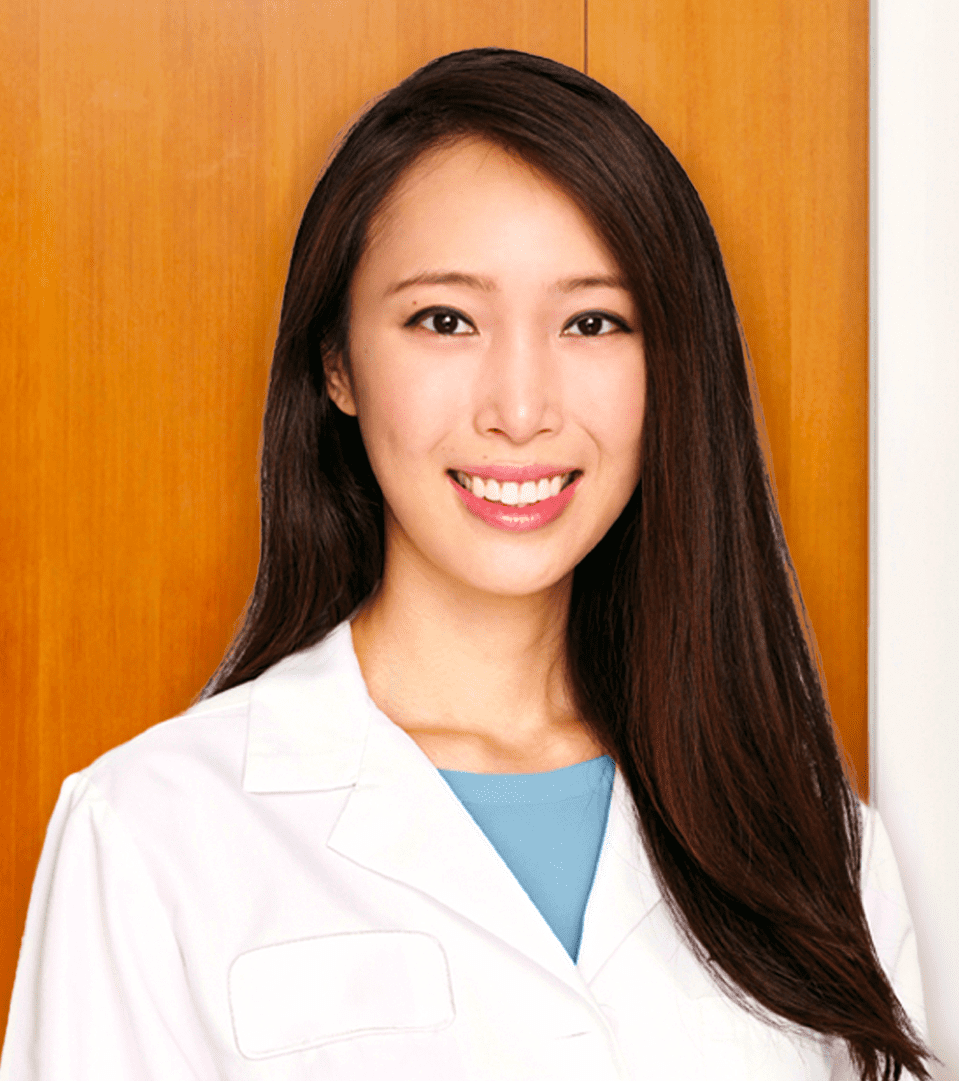 CREDENTIALS
University of Pennsylvania School of Medicine
American Society for Dermatologic Surgery accredited Cosmetic Dermatologic Surgery Fellowship
American Academy of Dermatology
American Society for Laser Medicine and Surgery
Women's Dermatologic Society
Executive, Korean American Medical Association
DR. CLAIRE CHANG
. . . . .
Yunyoung Claire Chang, M.D. is a board-certified and fellowship-trained cosmetic dermatologist who provides comprehensive medical and cosmetic dermatologic care for her patients. She specializes in cutaneous laser treatments, facial and body contouring, and injectable treatments.
Dr. Chang received her Bachelors of Science degree in Biology and her Doctorate of Medicine from the esteemed University of Pennsylvania. She completed her internal medicine training at the Washington Hospital Center in Washington, D.C., and subsequently completed a prestigious three-year dermatology residency at Boston University. Dr. Chang completed her American Society for Dermatologic Surgery (ASDS)-accredited Cosmetic Dermatologic Surgery Fellowship at UnionDerm, and she continues to perform research and run clinical trials at UnionDerm.
Dr. Chang draws on her dermatologic medical knowledge, her extensive cosmetic training, and her research background to offer the best care for her patients. Dr. Chang is an expert in skin of color and Asian beauty trends, and she frequently travels back and forth from Asia to bring the latest cosmetic trends to her patients. Her vast expertise includes skin brightening treatments for all skin types, laser skin rejuvenation with emphasis on treating pigmentation and acne scarring, a natural filler and botox aesthetic, skin tightening and facial/body contouring using novel techniques.
Dr. Chang has published numerous articles in peer-reviewed journals including the Journal of the American Academy of Dermatology, JAMA Dermatology, Journal of Cosmetic and Laser Therapy, Lasers in Surgery and Medicine, and the British Journal of Dermatology, has written multiple dermatology book chapters, and has presented her research at several national dermatology meetings. She is a member of the American Academy of Dermatology, American Society of Dermatologic Surgery, American Society for Laser Medicine and Surgery, and the Women's Dermatologic Society. She is also on the executive committee for the Korean American Medical Association.
To make an appointment with Dr. Chang please call (212) 366-5400, or schedule an appointment online below.


To see Dr. Chang please select your visit details:

APPOINTMENT DEPOSITS:
The deposit to hold most appointments is $200. Certain longer procedures, such as Ultherapy, require a larger deposit. If the appointment is cancelled or rescheduled with at least 48 hours notice you can have the deposit either remain as a credit in your account or fully refunded in your method of payment. These payments are processed securely by Stripe and we do not see or keep your credit card information.
NEW PATIENTS:
The fee for a new patient cosmetic consultation is $400. During your cosmetic consultation, Dr. Chang evaluates your concerns, answers your questions and devises a treatment plan to fit your goals. These are thorough consultations that can last up to 30 minutes. The consultation fee is not applied towards treatment, except for Accufit and miraDry.