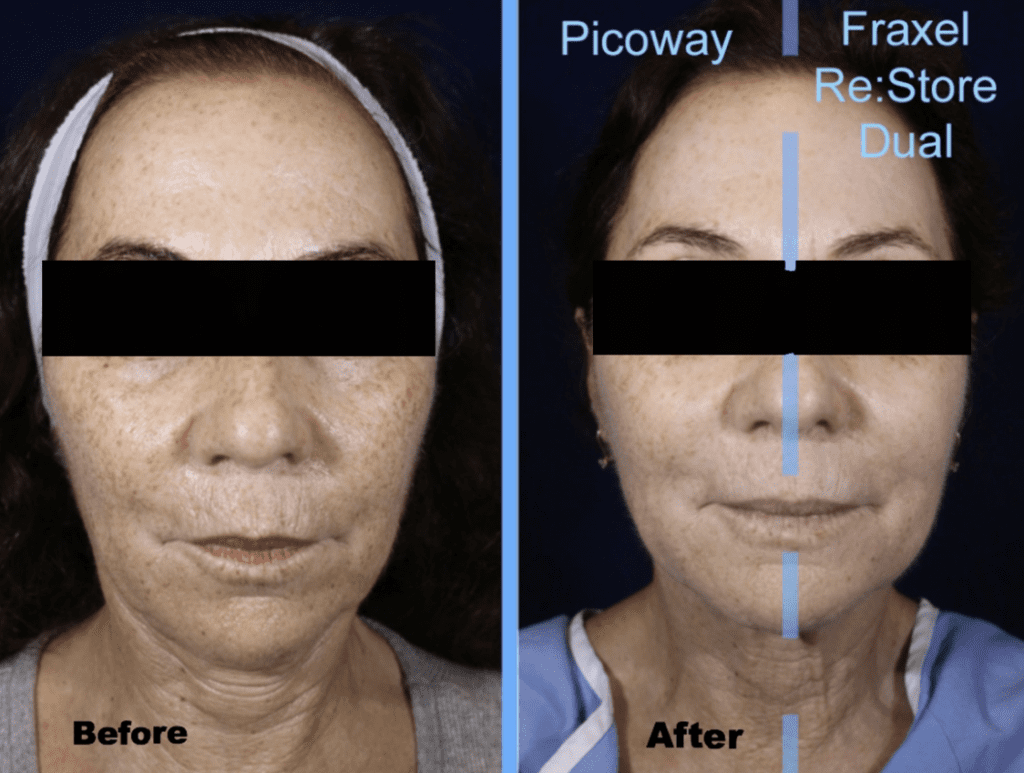 We face a unique challenge offering 40 different lasers to patients who don't miss a beat in their work or social lives. Lasers that offer low recovery or redness time, with the same great skin rejuvenation effects over time, are some of our favorites for patients who can't schedule any downtime. The Clear+Brilliant has been a long-time favorite for this reason, but we're excited to also offer another solution, the PicoWay.
PicoWay is an advanced, ultra-short laser treatment for acne scars, wrinkles, pigmentation (dark skin spots), and tattoo removal on the face and body. Although the laser was first used for tattoo removal, the new PicoWay Resolve is a state of the art treatment for acne scars and wrinkles that splits the main laser beam into smaller beams.
We recommend this treatment to patients who are always on the go and want to improve the tone and texture of their skin. On average, this procedure takes less than 30 minutes and can easily be done on a lunch break or after work.
PicoWay is based on delivering ultra-short picosecond pulses of energy to the tissue making this device faster than any other lasers in its class while still being safe. These bursts of energy break up pigmentation in age spots while stimulating collagen production to smooth wrinkles.
Although this laser works on many parts of the body, our physicians are using this mostly on patients for face and chest rejuvenation. A series of treatments helps to reduce wrinkles and fade fine lines and sun spots, just in time for spring.