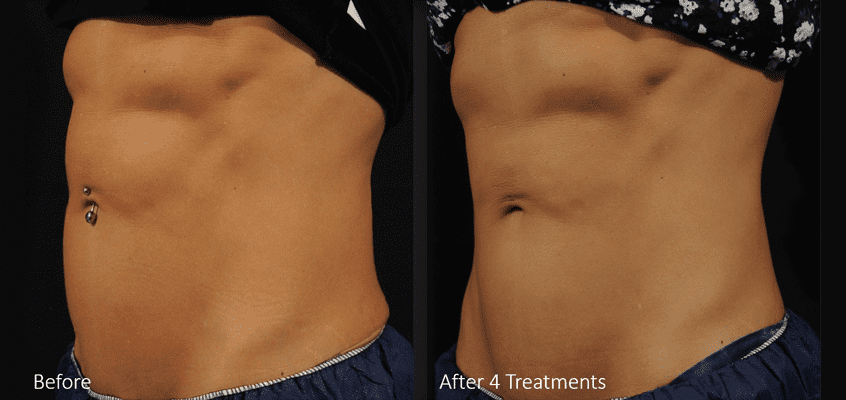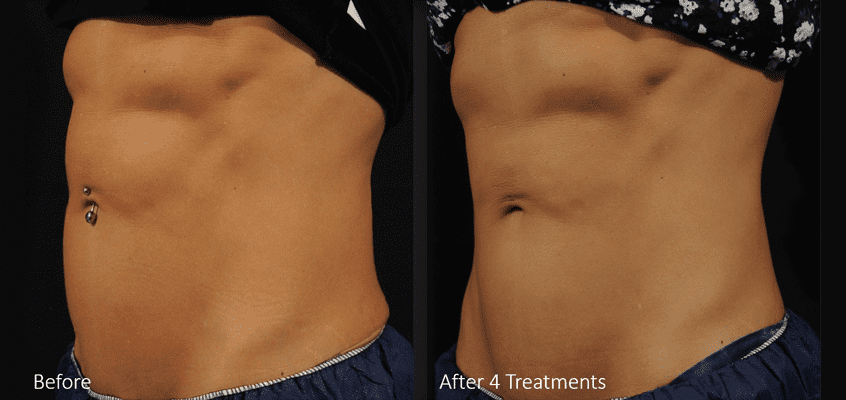 What is Accufit?: 
Accufit is a revolutionary, non-invasive sculpting treatment that tones the muscles of the abdomen, arms, thighs and buttocks to deliver impressive, athletic results.
What can I expect with Accufit?:
Accufit delivers electro-muscular stimulation to the treated area through attachable electrodes. It builds muscle by causing muscle contractions—the same way exercising does. Unlike competitive devices, Accufit uses waveforms to simulate an actual workout. You'll go through a series of twists, holds, grips and taps. The relaxing treatments are about 30 minutes each and do not cause any discomfort! Our Board-Certified Dermatologists recommend an initial series of 4 treatments within 2-4 weeks. Optimal results appear in 8-12 weeks (more average muscle mass gain than any competitive device). We also offer an exclusive membership program for those interested in long-term benefits!
What areas does Accufit treat?:
Abdomen
Arms
Thighs
Gluteus